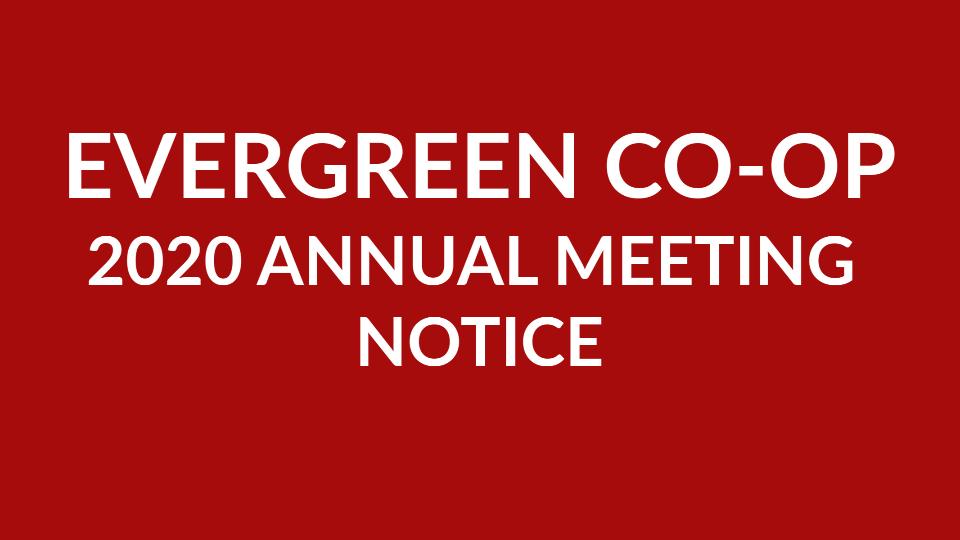 2020 Annual Meeting Notice
May 26, 2020
JOIN US ONLINE FOR OUR ANNUAL MEETING!
In light of the COVID-19 pandemic and the Health & Safety of our Team Members, Board of Directors and guests, Evergreen Co-op will be holding it's 2020 Annual General Meeting (AGM), in an all-virtual format via Webex on Tuesday, June 23rd at 7:00pm.
To register for this virtual meeting, please send an e-mail to: agm2020@evergreen.crs with your full name, address and Evergreen Co-op membership number. You will receive confirmation of registration. Please note that there is a maximum number of attendees for this meeting.
If you have any questions, please contact our Administration Office at 403-845-2841, extension 221.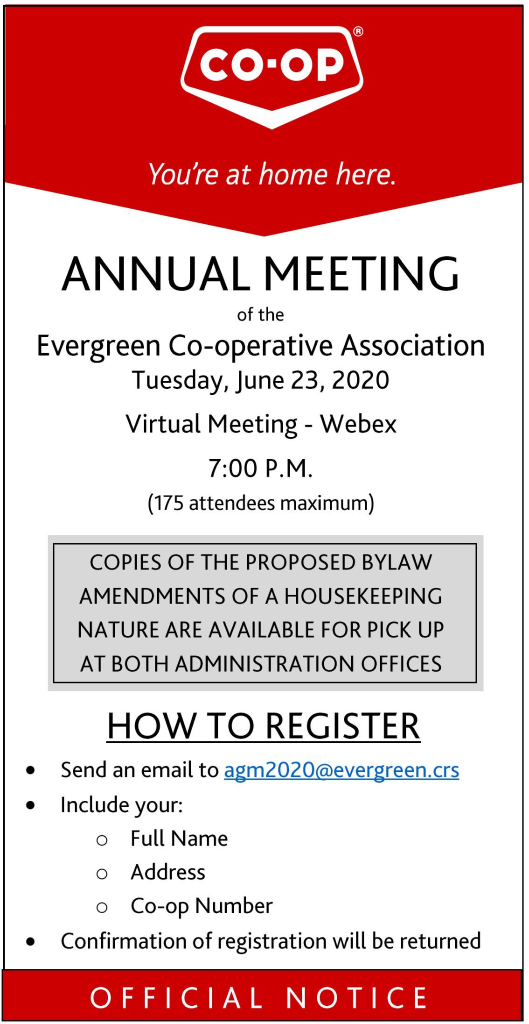 Discover more: