2023 Kids Club Easter Colouring Contest
Actions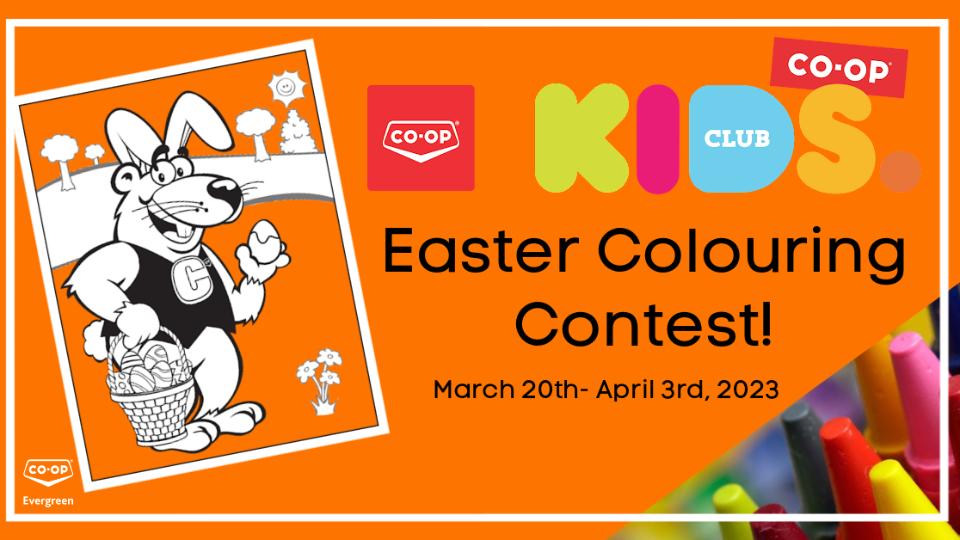 2023 Kids Club Easter Colouring Contest
March 14, 2023
The Co-op Kids Club Easter Colouring Contest is for kids 12 and under!
The contest runs from March 20th — April 3rd. All you have to do to enter is print off the colouring sheet from the link below, and when you are done colouring it, take a photo of it and e-mail it to chris.fenc@evergreen.crs with your name and phone number.
We will be drawing for prizes on Thursday, April 6th, 2023.
Discover more: