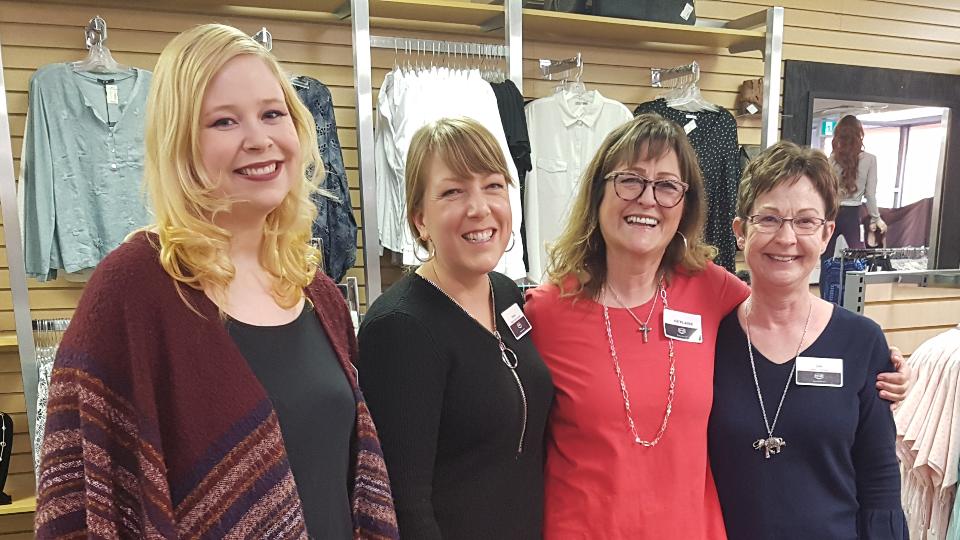 A Touch of Class
April 22, 2019
On April 11th, Urban Threadz in Rocky Mountain House held their first "A Touch of Class" event. Sheena Quinlan, Urban Threadz Manager, invited twenty ladies to attend this private event. From 6pm to 9pm the store was only open to those invited to this special evening.
Sheena organized food from our very own Deli department which included an assortment of flatbreads and dips. The "Cork Dork", Kerry Blackhurst, our Sommelier, was on hand to sample some of the wines carried at our Gateway Crossing Liquor Store. Gifts were also provided to all the ladies that attended this special evening.
The most enjoyable aspect of the evening was our guests trying on our new line of clothing, shoes, and accessories. No new outfit is complete without a new purse, handbag, belt or jewelry to compliment the new outfit. Sheena and her Team did an excellent job of supporting and offering the outfits to all the ladies who attended.
If you would like us to extend an invitation to you and your friends for our next Touch of Class event, please visit the staff at Urban Threads today and have your name added to our contact list.