Agrim Centre in Rimbey taking shape!
Actions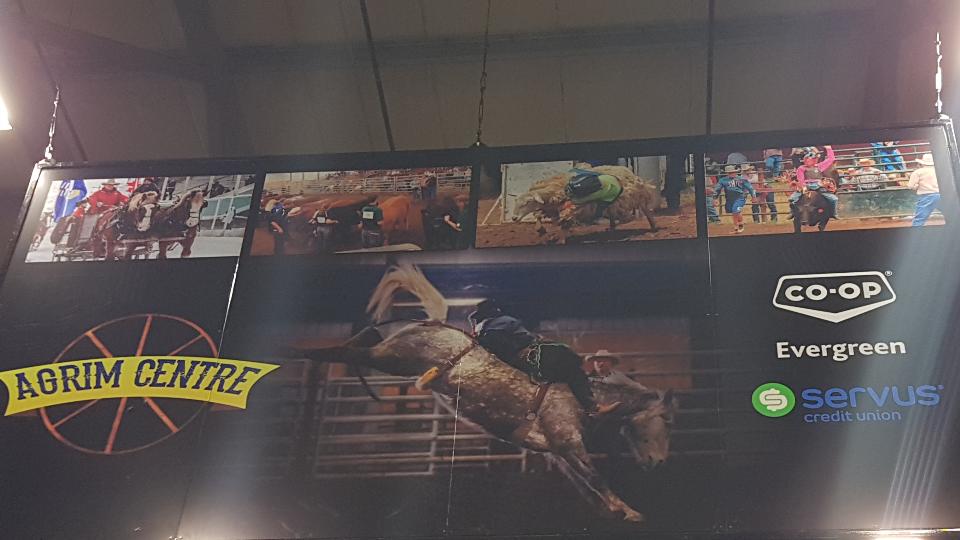 Agrim Centre in Rimbey taking shape!
March 14, 2019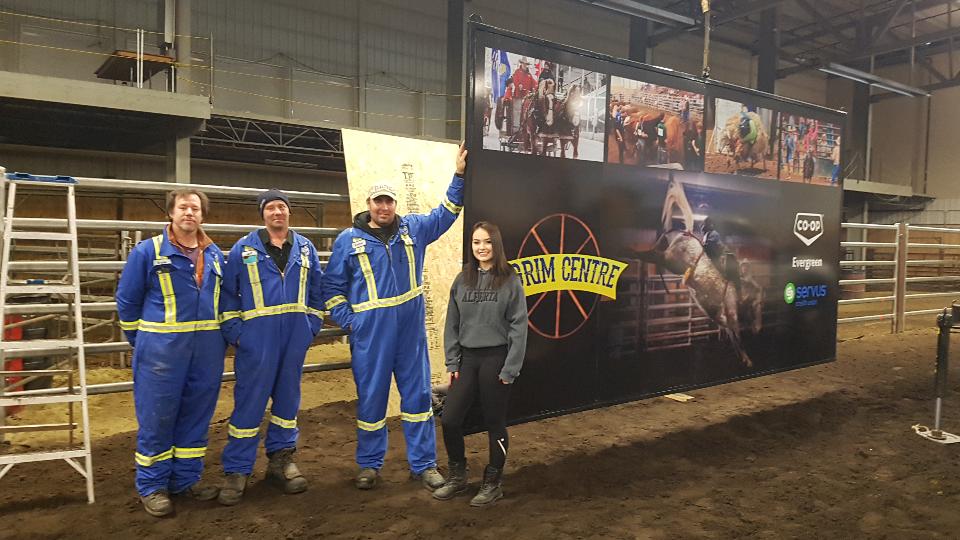 Evergreen Co-op is a "Community Builder" and with that have supported the Agrim building. In 2018, $10,000 was donated by Evergreen Co-op towards the Agrim building. This is a wonderful project that will help put Rimbey on the map. Rimbey is very fortunate to have such a facility and Evergreen is proud to be a very small part of this wonderful project.
Evergreen Co-op and the Servus Credit Union combined forces to help create a sign that reflects the grandeur of the Agrim building. Once Servus and the Co-op had a working concept they presented it to the Rimbey Ag board for their approval. With the consent from the Ag board the task of building the sign began. Harttphotos provided the photos chosen in the sign, Melvin Durand of Berhen Signs made the prints, Kerry Stevens from KTM Ltd made the frame (Kyle Stevens completed the welding) and Guy Lucas hung the sign. As you can see many local people combined to make an extraordinary advertisement. We are very proud our community and look forward to many wonderful events to be held in the Agrim Building!