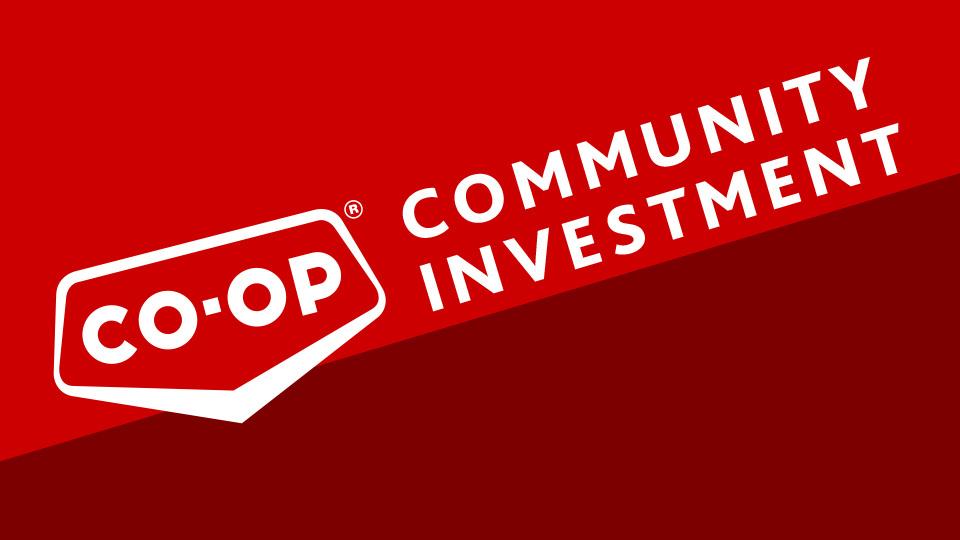 Community Investment Fund
October 31, 2022
The Community Investment Fund program is designed to support local events, community groups and non-profit organizations that we serve. We welcome the opportunity to be involved and help build a stronger community through events or programs that enrich the lives of community members.
Sponsorship Guidelines:
• Consideration will be given to youth groups and non-profit organizations within the trading area of Evergreen Co-op retail locations
• If sponsorship is approved, it is expected that Evergreen Co-op is acknowledged with banners and/or signage, so that attendees, participants and our members are aware of the contribution
• A picture will be required with the recipients of the donation or sponsorship and posts on social media and any other news media may be used as a 'Thank You".
Eligibility:
• Youth organizations or sports teams and events
• Local school teams, activities and events
• Community groups and non-profit organizations and events
The following programs/groups are ineligible to apply:
• Individuals
• Federal, provincial or municipal government agencies
• Profit based organizations
• Projects or programs outside of Evergreen Co-op trading area
• Groups that could have an adverse social or environmental impact
• Third-party fundraising campaigns
How it works:
Submit an application through the online form or by submitting our paper application.
Applications are reviewed and the recipients will be contacted by phone.
Due to the volume of requests we receive, please allow a minimum of two weeks for us to respond. For donation requests of $1,000 or more, please ensure that you submit your application a minimum of one month in advance to ensure all submissions are reviewed in a timely manner.

We have partnered with Do Some Good to leverage the power of technology and build stronger and more connected communities. To access the Community Investment Fund Application, click here.
At Evergreen Co-op, we care about our families, friends and neighbours, as well as the communities where we live, work and play. Co-ops are built by and for the communities they serve. Evergreen Co-op, like other community-minded businesses, receives numerous requests for donations. Please allow a minimum of 2 weeks to review your requests and respond.
Discover more: