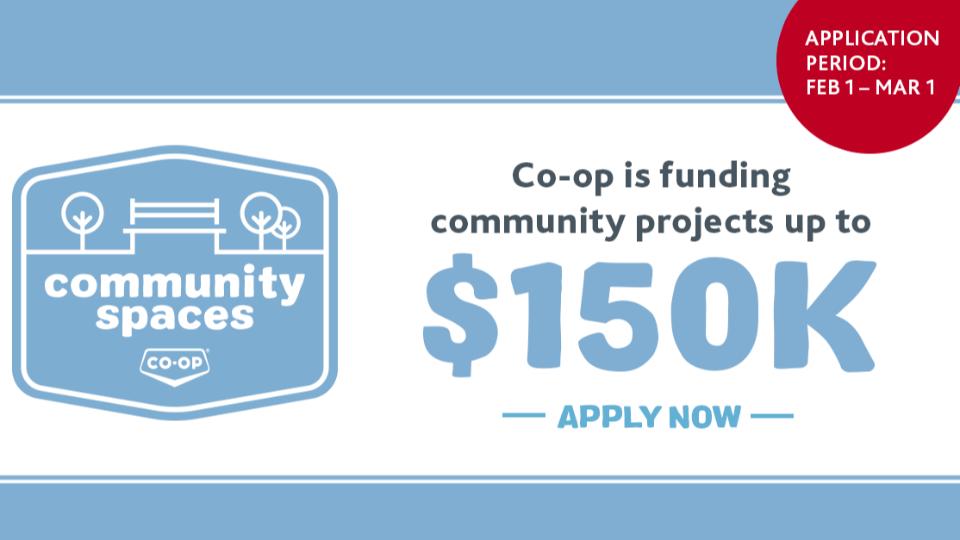 Community Spaces 2021
February 19, 2021
Co-op Community Spaces is a program that has been developed to help protect, beautify and improve spaces across Western Canada. In keeping with the ongoing commitment to invest in the Communities we serve, Co-op will contribute up to $1 million to help support projects that improve the places Canadians meet, play, learn and share.
CONNECTING WITH COMMUNITIES
Co-op Community Spaces is investing in Community projects across Western Canada, from Vancouver Island through to Manitoba. Since 2015, the program has donated $9.5 million to 132 projects.
For more information, or to apply, click here.
Applications are being accepted from February 1 — March 1, 2021.
Discover more: