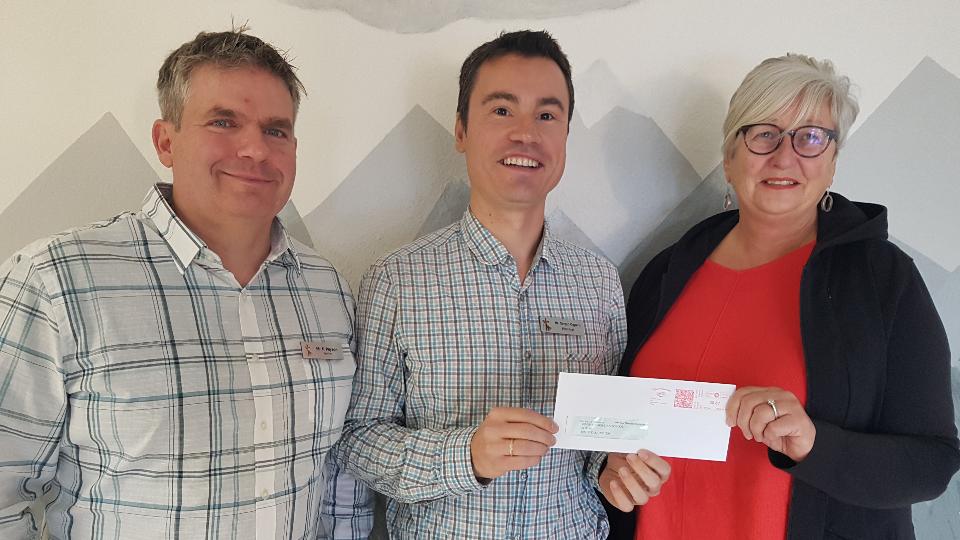 Equity and Cash Back!
November 4, 2019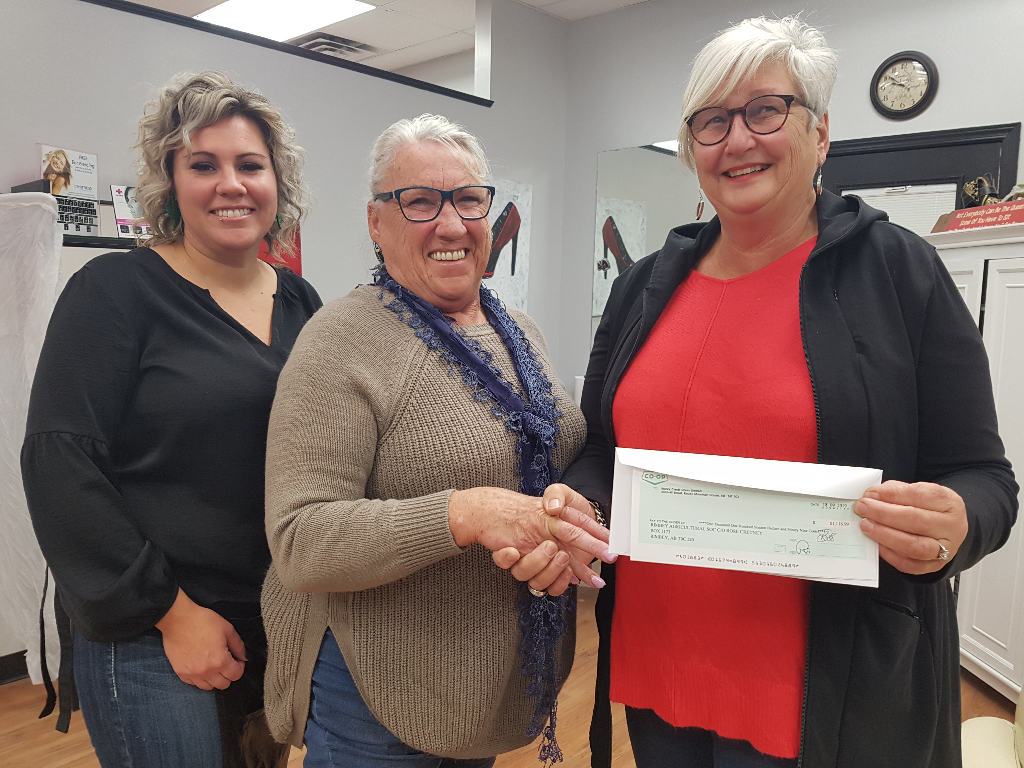 Pictured above, from left to right, Kelly Schwerdt and Rose Cretney of the Rimbey Ag Society and Desiree Vandenhoven, Board President of the Evergreen Co-op.
The Evergreen Co-op pays down the equity to $100.00 annually to all charity and non-profit organizations. These organizations have been a staple in their communities for a very long time. Just another reason why it pays to shop at your local Co-op!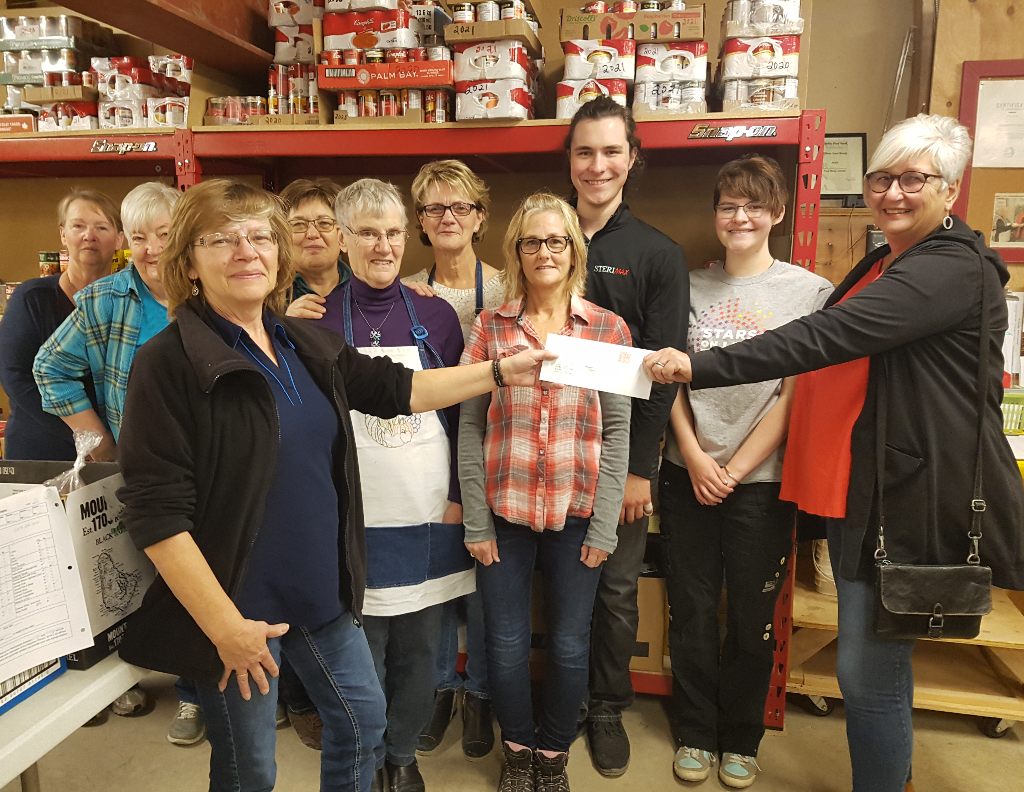 Pictured here is Desiree Vandenhoven (right) presenting a cheque to Roseann Glennon and the volunteers of the Rimbey Food Bank