Equity Cheques Are In The Mail
Actions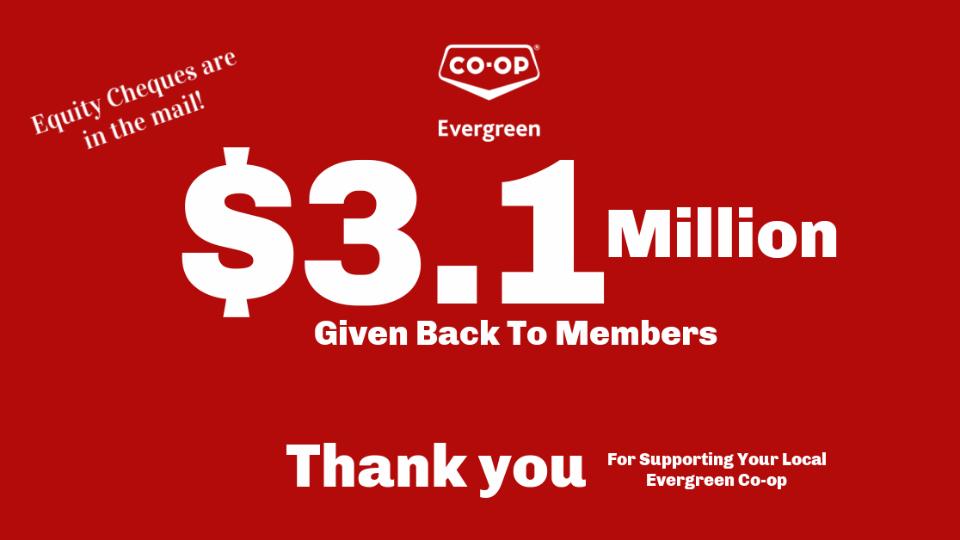 Equity Cheques Are In The Mail
April 12, 2021
We're excited to announce that your equity cheques are in the mail!
Although 2020 was a tremendously challenging year, Evergreen Co-op is proud to have been there to provide essential services to members of our communities. The Management Team at Evergreen Co-op worked hard to reduce costs and implement new strategies. Some of these new strategies included implementing a new on-line grocery ordering system, delivery & curbside pick up to help our Seniors and those with compromised health issues.
As a result of these changes, we're proud to be able to return 3.1 million to our members! Over 9,200 cheques were mailed out and members over the age of 65, who have previously applied for their equity to repayment under the Co-op's Over Age (65) Policy, will be paid annually down to the minimum $100.00 equity.
From all of us at Evergreen Co-op, we thank you for your support!