Evergreen Co-op Adds Colour To Women's Shelter
Actions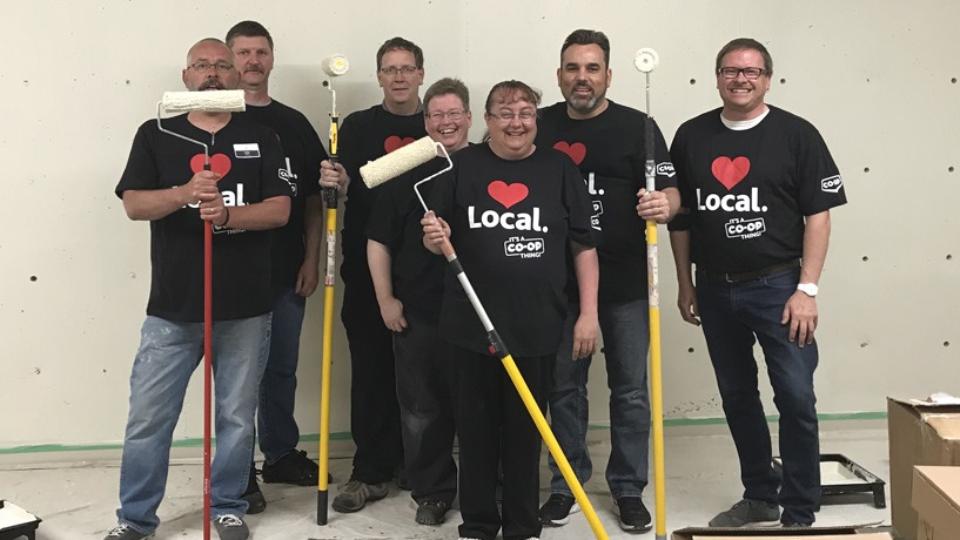 Evergreen Co-op Adds Colour To Women's Shelter
January 17, 2020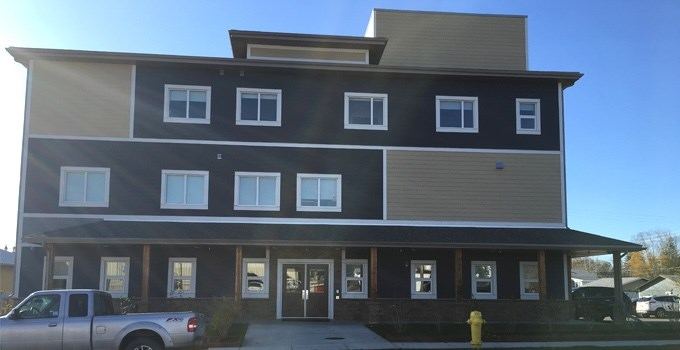 There was no doubt a new women's shelter in Rocky Mountain House, Alberta, was desperately needed.
In 2018, the Mountain Rose Women's Shelter Association helped 165 women and children but had to turn away more than three times as many. The non-profit, charitable organization provides resources and support to individuals and families impacted by domestic violence in the town and surrounding Clearwater County. Plans for the new centre began in 2012 and the building was completed in 2019.
Through our Communities in Full Colour Program, Co-op donated more than $18,000.00 worth of paint to the project and seven Evergreen Co-op employees volunteered their time to help paint. Supporting our community is what we do.
Thank you to everyone who helped make this project a huge success!