Evergreen Co-op Awarded - 2019 Business of the Year!
Actions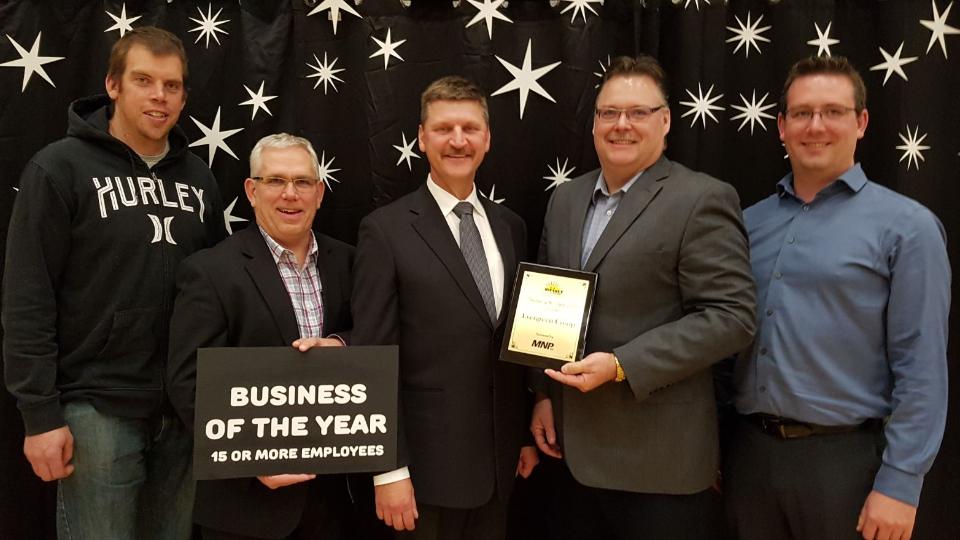 Evergreen Co-op Awarded - 2019 Business of the Year!
November 4, 2019
On October 17, 2019 the Rimbey and District Chamber of Commerce held their Annual Business Awards Banquet. Over 80 people attended this amazing evening of entertainment and recognition of the Rimbey businesses. Melvin Durand, President of the Rimbey Chamber of Commerce, started the evening off with a quick introduction which was followed by MAD Catering providing an excellent roast beef dinner for all who attended the event.
Evergreen Co-op would like to extend their appreciation the Chamber of Commerce for putting on such an excellent event and for being named the Business of the Year for 2019 (for more than 15 employees). We wish to acknowledge all of the nominees for the amazing job they do in our community and a special thank you to MNP for sponsoring this category. Most of all, we wish to thank all of the Evergreen Team Members for their valuable contribution and continued support.
Evergreen Co-op sponsored the 2019 New Buisness of the Year !
Hawktail Brewery was awarded this prestigious honor for 2019! Congratulations Hawktail Brewery! You are most deserving of your accolades!
The Boys & Girls Club of Wolf Creek Rimbey won the Non Profit Society of the Year Award!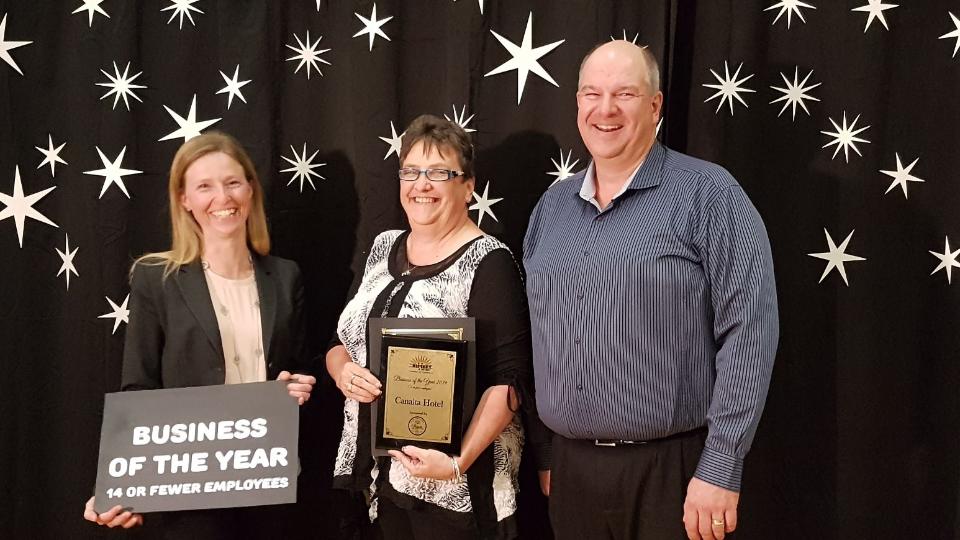 2019 Business of the Year Under 15 employees went to Mandy's Fashions and Canalta Hotel!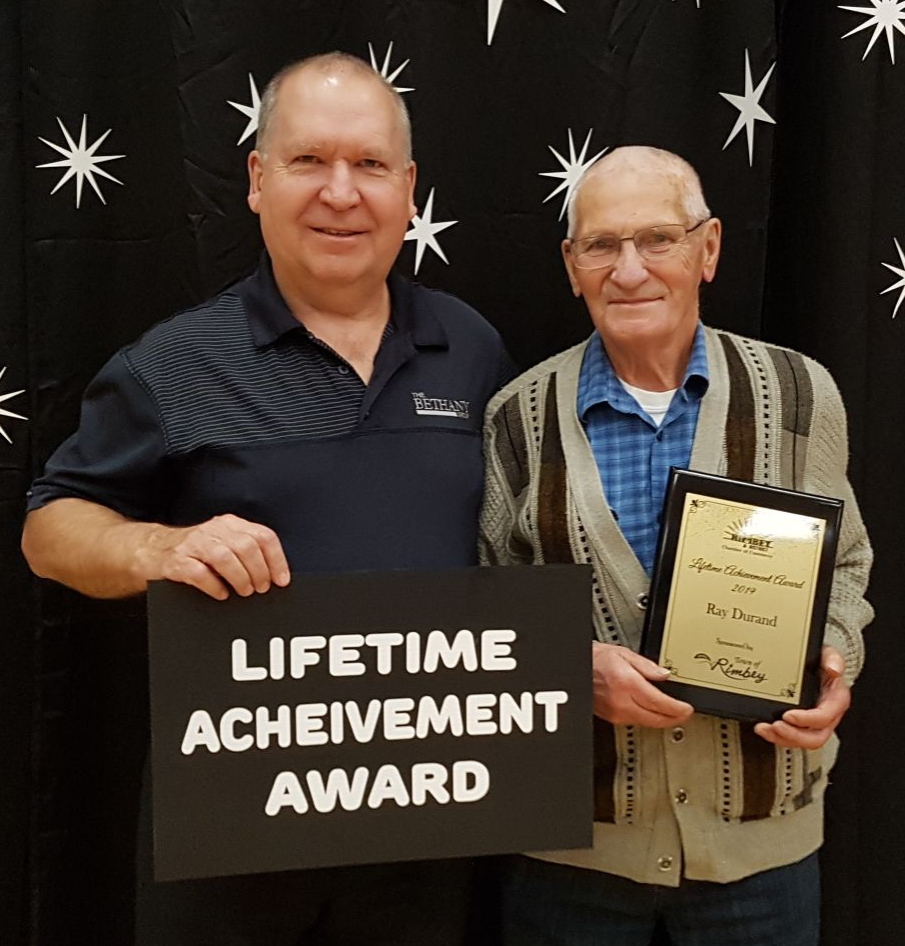 Lifetime Achievement Award, sponsored by the Town of Rimbey went to Ray Durand!
Other winners were:
Business Community Spirit Award went to Blooms!
Community Spirit Award went to Terry Von Hollen!
People Choice Award went to Karen, Jeanette and Gail of the Town of Rimbey!
Congratulation to all the winners and nominees. It is together that we make Rimbey a wonderful place to call home!