Evergreen Co-op Signs 5 Year Lease
Actions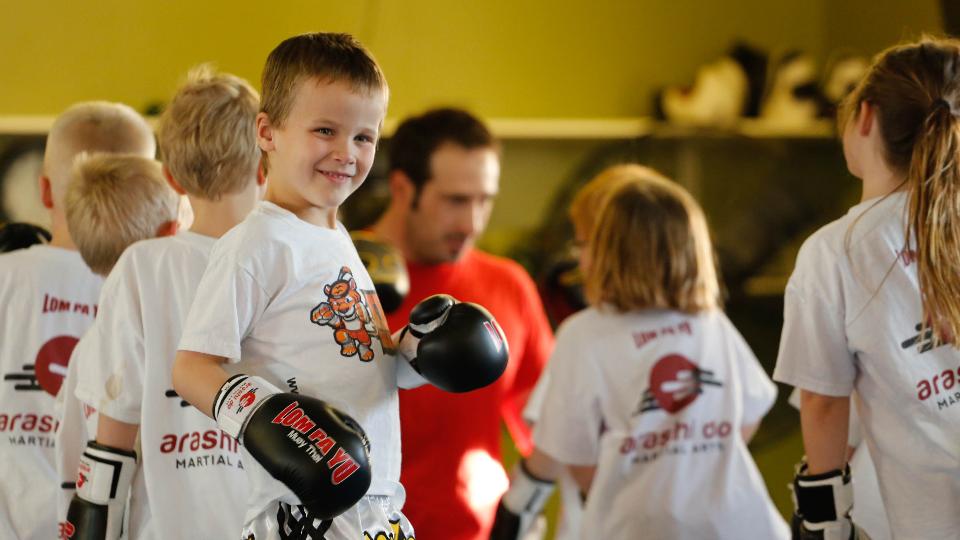 Evergreen Co-op Signs 5 Year Lease
September 1, 2018
Evergreen Co-operative Association is pleased to announce that on September 1, 2018 we entered into a five-year lease with Arashi Do.

Arashi-Do Karate originated in Rocky Mountain House in 1988 led by its chief instructors Gary Vig and Mike Bonde. 30 years later, a lot has changed. Arashi-Do currently has 19 locations across Alberta with evolving yet unified curriculums and training practices.

Always innovative, Arashi-Do balances traditional training with new styles and practices. Over time this has evolved from one program into more focused individual Karate, Muay Thai, Brazilian Jiu Jitsu, and other programs; which include matching versions of each for young children. In light of this, the company name became Arashi-Do Martial Arts, to reflect the expansion of new training programs.

In 2000, one of the earliest students of Arashi-Do, Russ Dahms, was promoted to the position of Head Instructor and in 2008 became the owner of the Rocky Mountain House branch and still teaches classes today. Arashi-Do boasts many success stories across all of its Alberta locations, from weight loss to confidence boosts to competitive achievements. Their martial artists have represented Canada around the world in Karate, Muay Thai, and Brazilian Jiu Jitsu at prestigious tournaments, fight promotions, and exhibitions.

Here in Rocky Mountain House they have world champions in Karate, talented full-contact Muay Thai fighters, and confident respectful 4 year olds as well as older youth students. They also have various degrees of recreational and competitive adult and teen martial artists. All of this combines to form a supportive, encouraging, and welcoming family for all ages, fitness levels, skill levels, and goals. Whether you want to be competitive or simply get some exercise, be social, and learn something new, Arashi-Do has a very welcoming culture that will make you feel like you're among friends.

Arashi-Do in Rocky Mountain House is excited to move into the new facility at the Evergreen Co-op and is looking forward to a bright future there. Renovations are underway to create a beautiful and exciting new training space and will be finished soon. If you would like any information on Arashi-Do's programs, don't hesitate to call or email and come join the fun!

Discover more: