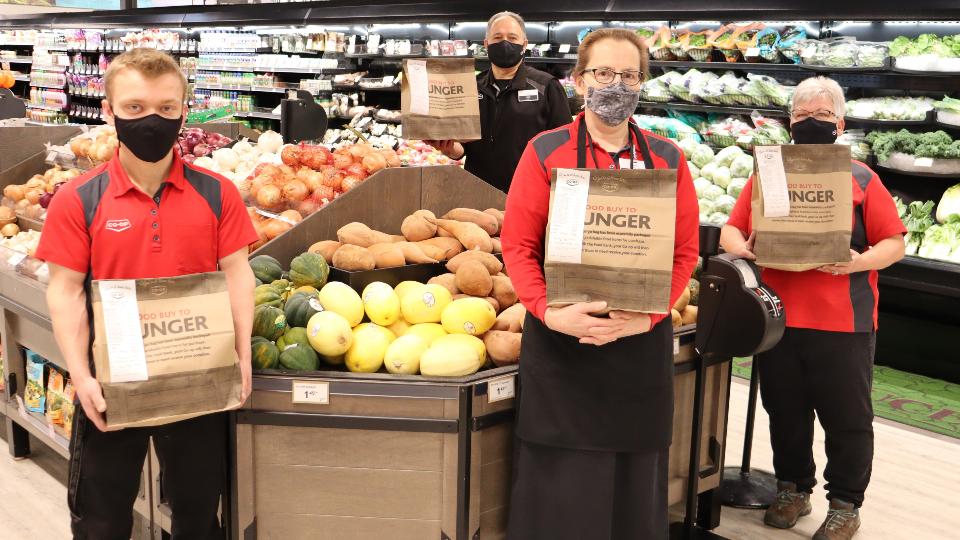 Good Buy To Hunger
March 9, 2021
A HUGE thank you to all of our customers who help support Co-op's Good Buy To Hunger Program by purchasing a Hunger Bag from our Food Stores.
Together in 2020, we were able to donate $23, 621.21 in food to our local Food Banks! We couldn't have done this without the help from our community members. We stood together to help others in need, and we watched with full hearts as this program took on a life of it's own. We couldn't be more proud of our Evergreen Team and Community Members.
Thank you for supporting this amazing program!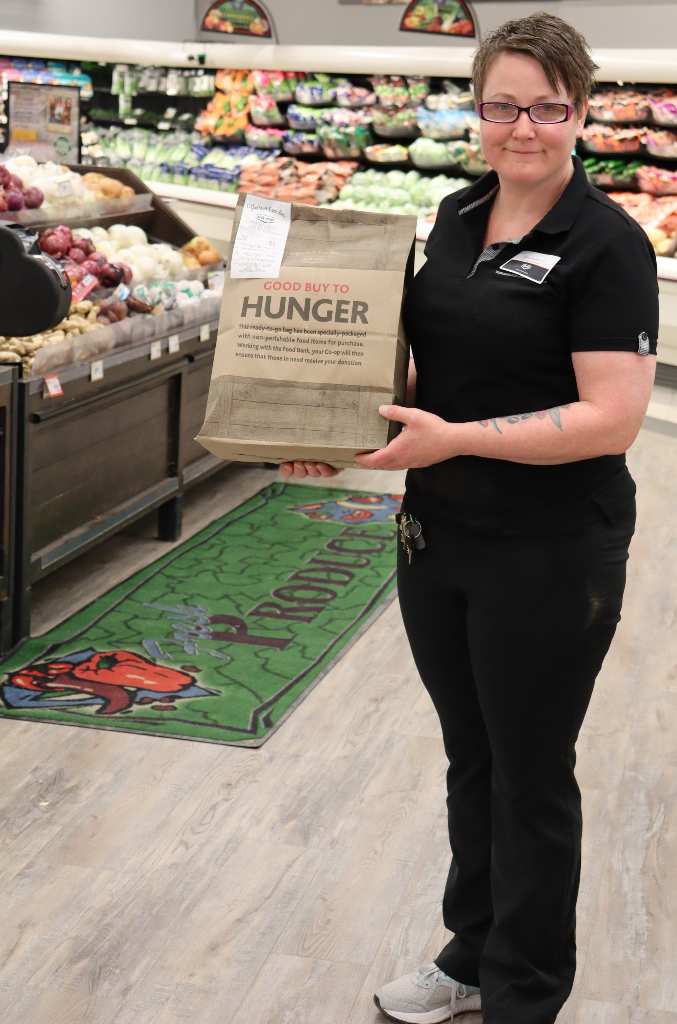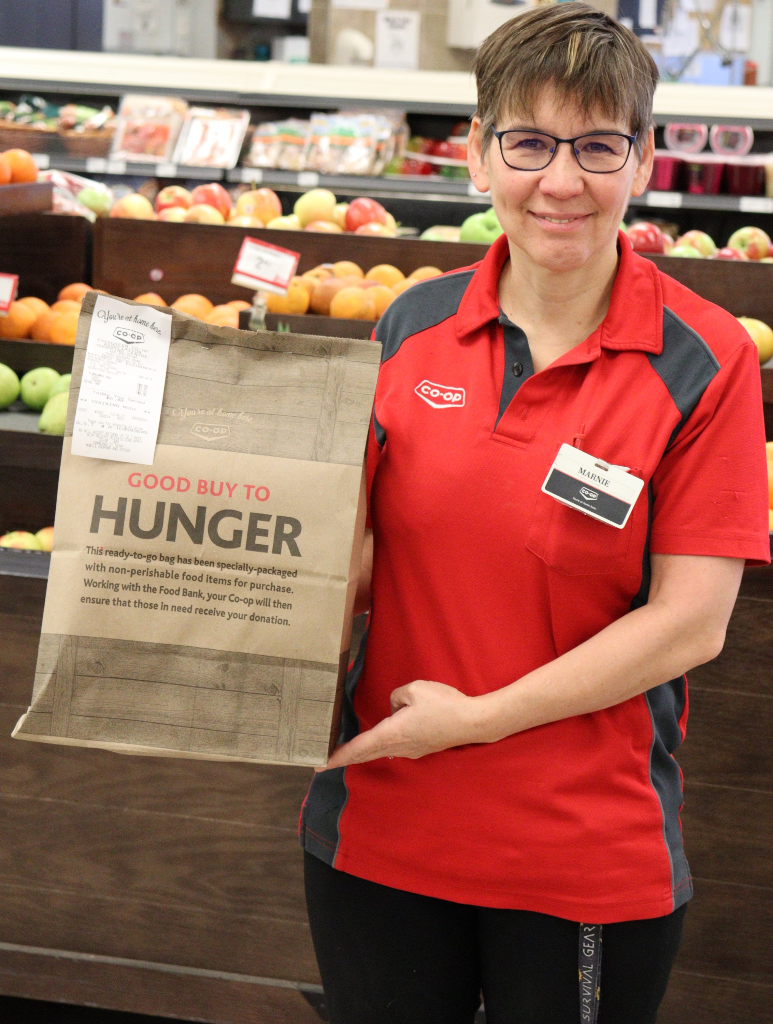 Discover more: