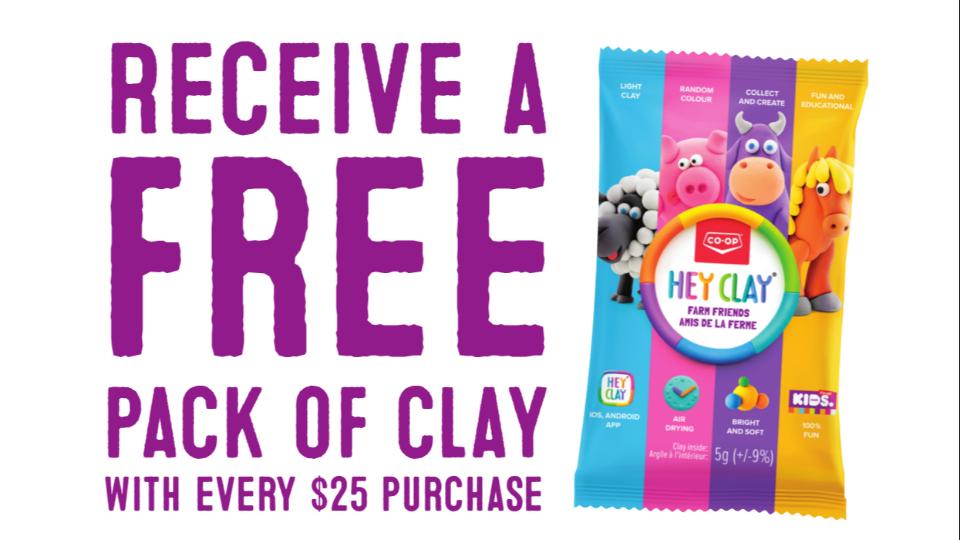 Hey Clay!
August 26, 2020
Hey Clay is designed to spark your kid's creative genious!

From September 3rd until October 28th, customers will receive a FREE package of clay with every $25.00 purchase! Hey Clay is a fun program from Co-op Kid's Club and your kids can build all 6 farm friends with different colors of clay! You can collect a bonus Clay Sachet by purchasing weekly bonus items.
Play the Match & Win Mobile game! Join the fun and download the HEY CLAY App. The fun is endless!
Collect all 18 colors! For more information & ideas, go to www.heyclaycoop.com