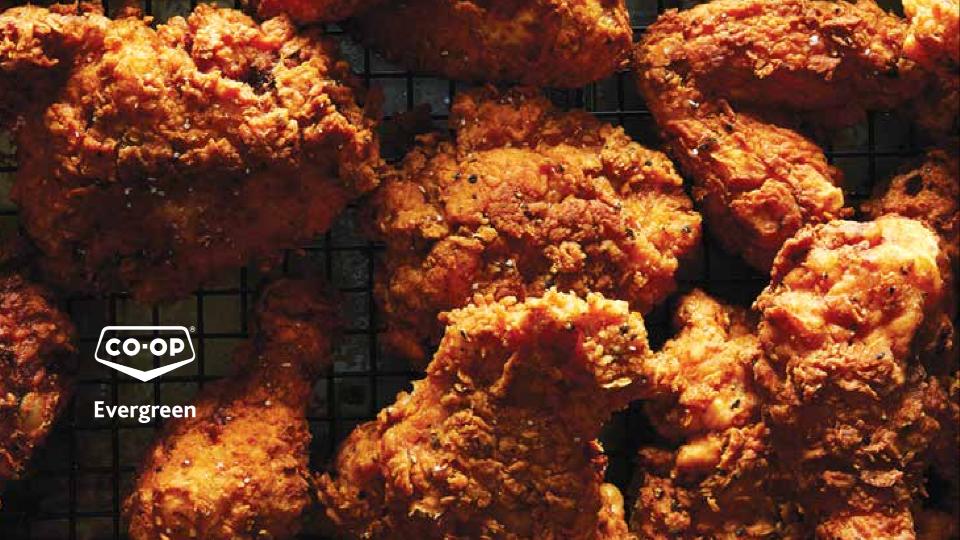 Homestyle Fried Chicken
July 27, 2021
Did you know that our Deli Department makes the most incredible Homestyle Fried Chicken?
It's always hot and ready for you to pick up. For large orders, please call ahead to order so that we can have it packed up and ready for you, when you come in.
Rimbey Deli — 403-843-2258, ext. 3266
Rocky Mountain House Deli — 403-845-2841, ext. 2666
Please note the below menu pricing is effective November 2023 and subject to change.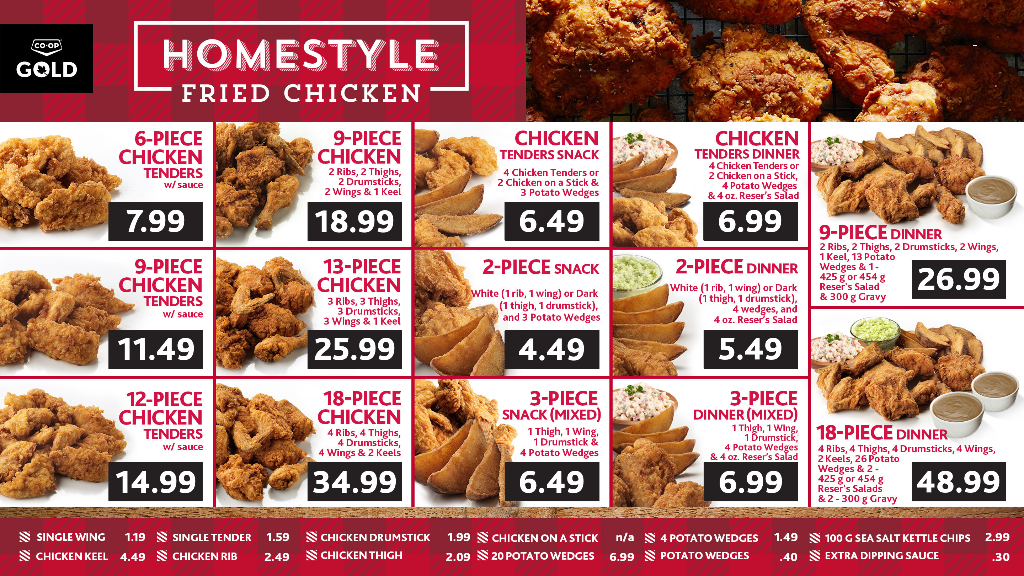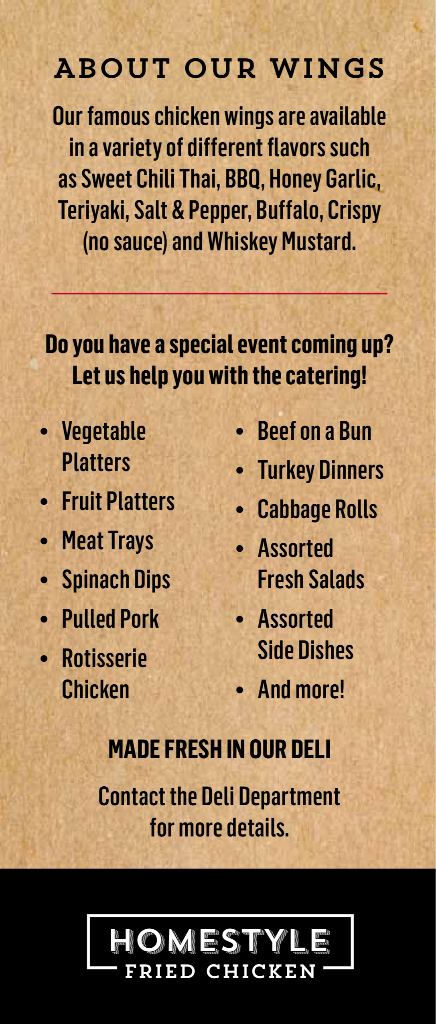 Discover more: