Meet The Chuckwagon Drivers 2022
Actions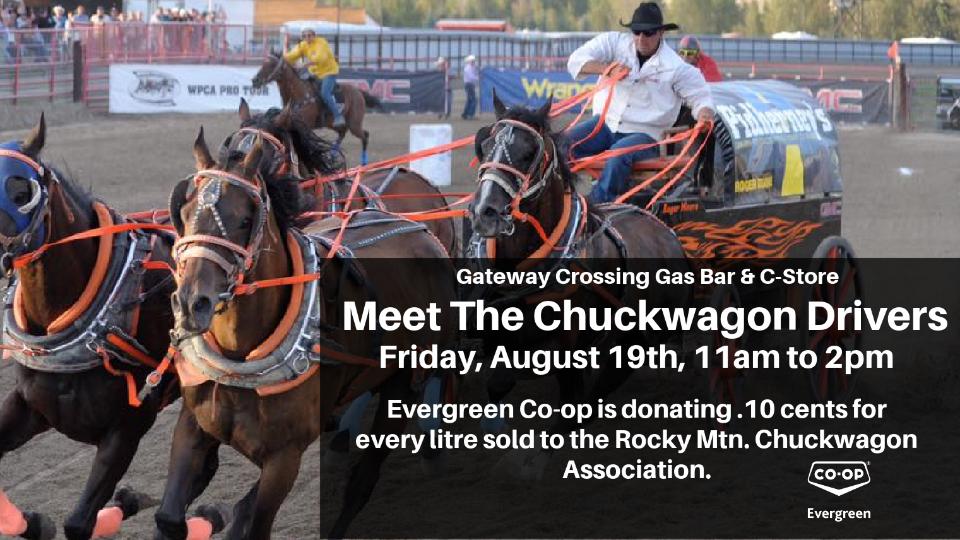 Meet The Chuckwagon Drivers 2022
August 15, 2022
We're so excited to be able to host this event again this year!
We invite you to come Meet The Chuckwagon Drivers on Friday, August 19th from 11:00am to 2:00pm!
They will be there to pump your fuel, clean your windows and sign autographs! Evergreen Co-op will donate .10 cents per litre sold to the Rocky Mountain Chuckwagon Association!
There will be a fundraising BBQ on site, hosted by our friends at Rocky Search & Rescue. Stop by to support these local organizations! See you there!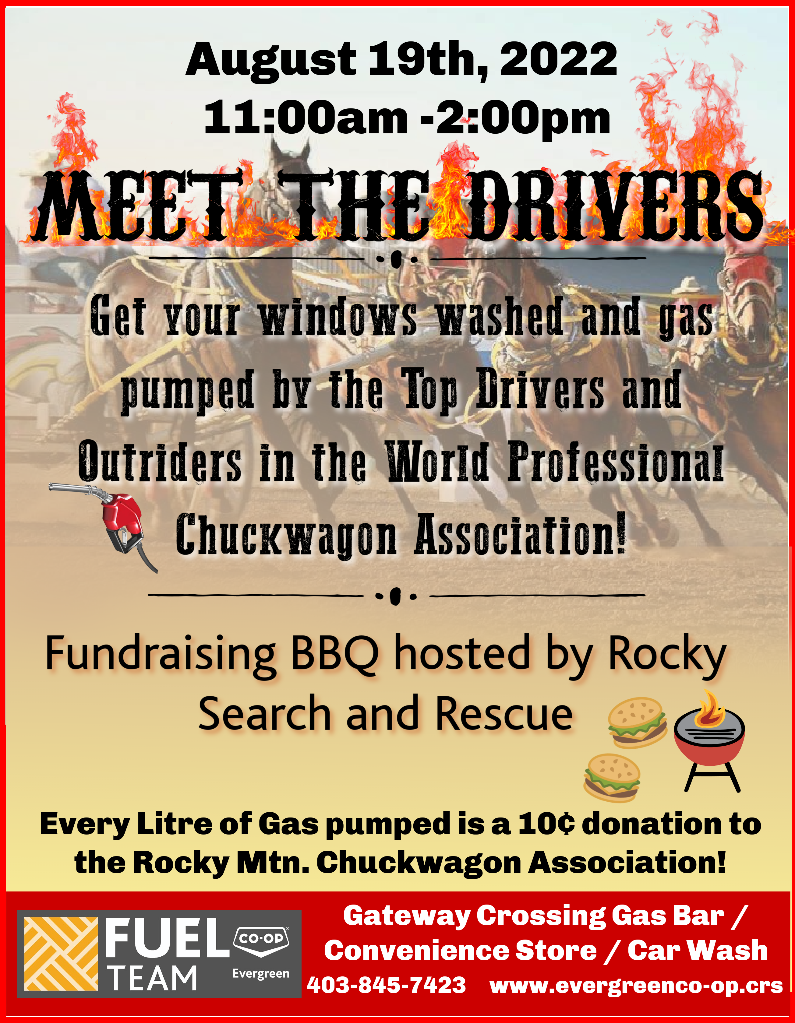 Discover more: