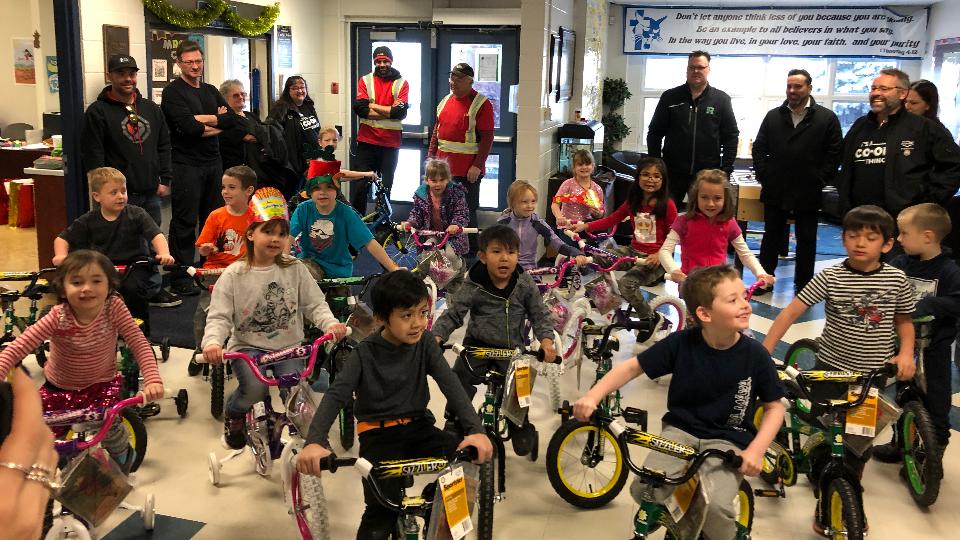 Seven Secret Santa's!
March 14, 2019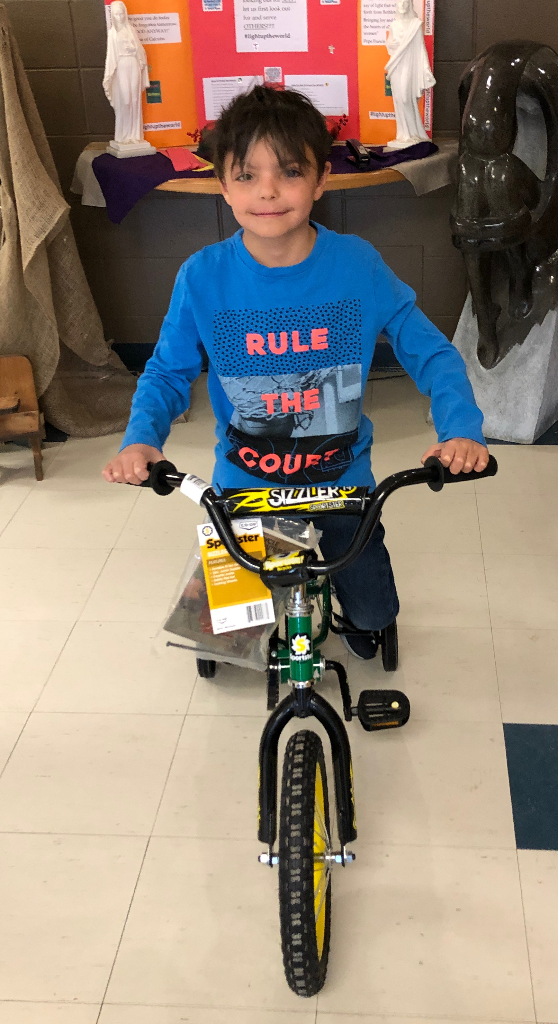 In the fall of 2017, a very gracious donation was made by an individual (who wishes to remain anonymous) of $1,000.00. This money was used to purchase bikes for children who were considered to be in need of such a wonderful gift. The Evergreen Co-op found 10 children and we can assure you that this made their 2017 Christmas very special.
This year, 7 generous people have stepped forward and each of them have donated $1,000.00 to ensure that Christmas is special for many children in the Rocky Mountain House area. 84 bikes were obtained and distributed throughout the Rocky area. 3 bikes were given to the Women's Shelter children, 4 bikes were given to the Boys & Girls Club, 5 to the general public, 22 bikes were given to the Lochearn Elementary School children, 25 bikes were given to the St. Matthew Catholic School children and 25 bikes were given to the Ecole Rocky Elementary School.
Evergreen Co-op is honoured that we were chosen to be the Secret Santa's Helper for this overwhelming generosity. It is heart warming to know that there are people in this world, who give selflessly of themselves and who expect nothing in return, but only to know they put a smile on a child's face at Christmas time. We at Evergreen applaud you all!
Merry Christmas to everyone and have a Happy New Year!