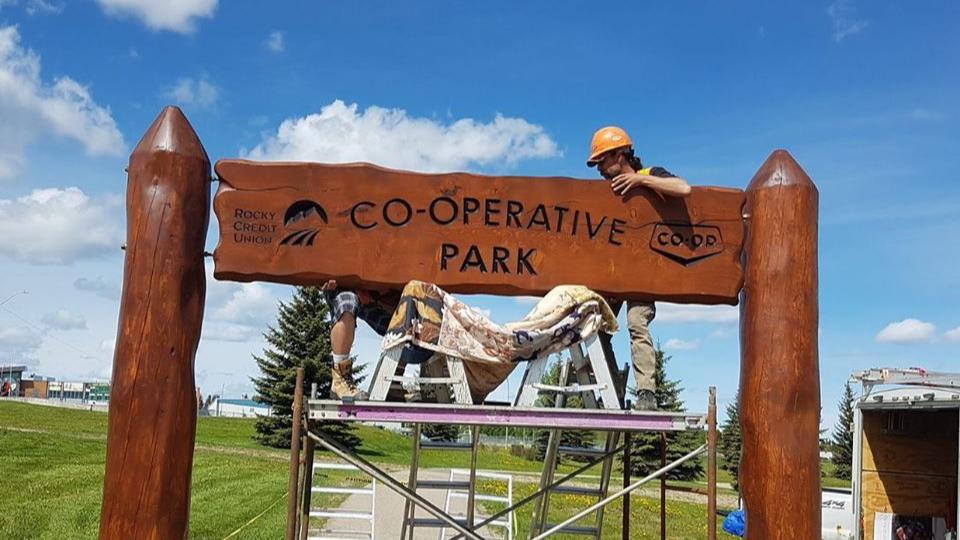 The Co-operative Park
June 18, 2020
The Co-operative Park sign has been installed at the entrance to the future Spray Park in Rocky Mountain House!
The Rocky Credit Union and Evergreen Co-op are partnering as naming sponsors for this incredible project! The Co-operative Park will be a wonderful place for families to spend time together with a variety of fun activities. Thank you to the Rocky Spray Park Council and all contributors and sponsors for making this park a reality for our community.
Construction is starting this month!
Discover more: