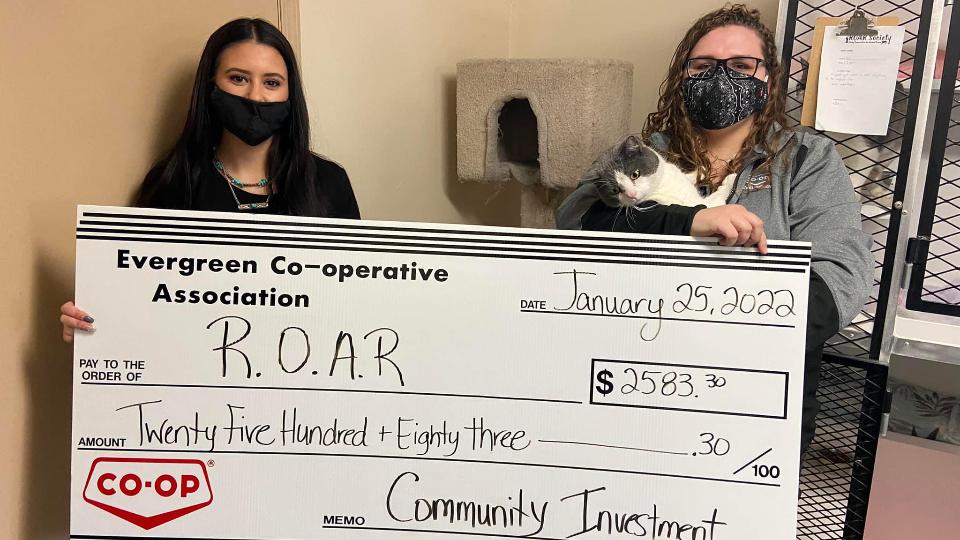 The ROAR Society
January 26, 2022
Evergreen Co-op and our team members donate all recycled bottles to Rocky Organization for Animal Rescue and this year our donations totalled $2583.30! ⭐️

What made today extra special, is that one of our team members adopted a ROAR cat!
Congratulations Madison, on the new addition to your family!
For more information on how you can adopt a ROAR dog or cat, or how you can become a foster home, please contact ROAR at 403-844-6024.
Discover more: