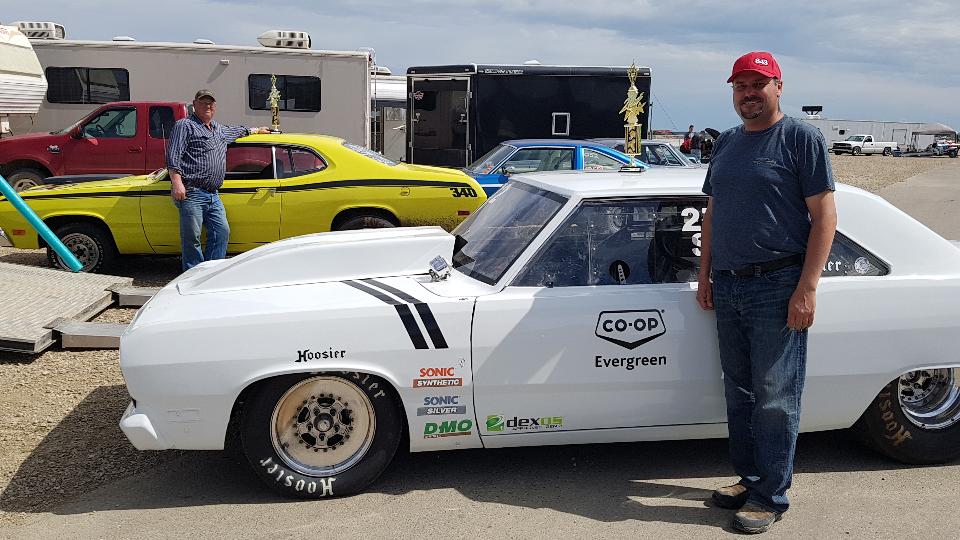 Thrill of a Lifetime!
October 30, 2018
Evergreen Co-op is always looking for opportunities to support our communities in creative ways. This year we attended the Central Alberta Raceway Drag races in Rimbey. Central Alberta Raceway (CAR) was awesome! What a thrill to feel the ground pounding action that only CAR can provide. We knew we wanted to support this wonder non-profit organization.
We spotted a car that did not currently have paint and we thought what a great advertising opportunity this could be. It was not long until we met with the owner of the car, Jeff Makofka. Jeff was a wonderful young man who we felt could represent our brand in a positive light. It did not take long and we offered Jeff an advertising contract.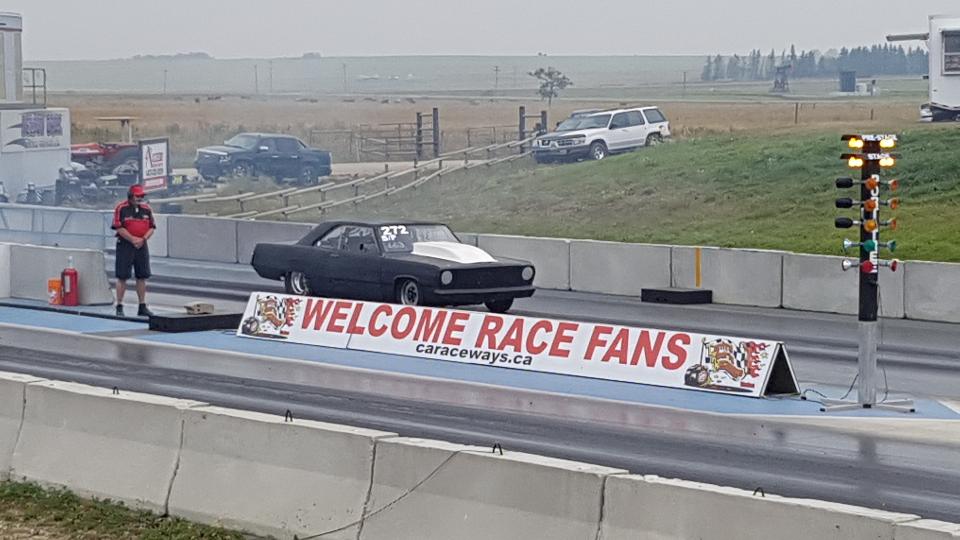 (the car before paint)
Jeff has been a wonderful addition to our advertising campaign. Just this year, Evergreeen Co-op, Servus Credit Union and CAR started the "Thrill of a Lifetime!" where three lucky people got the opportunity to ride in the Co-op car. What a thrilling day Jeff provided. We would like to thank Jeff Makofka and CAR for making this event a huge success. We look forward to many other opportunities to support CAR and the great community of Rimbey!
https://www.facebook.com/evergreencoopab/videos/291395844991035/?q=thrill%20of%20a%20lifetime