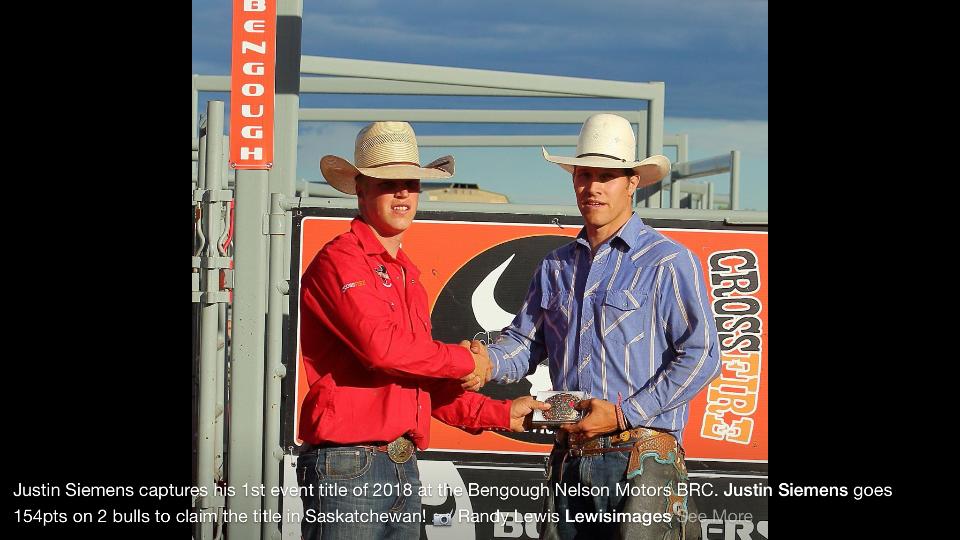 We support Local!
May 28, 2019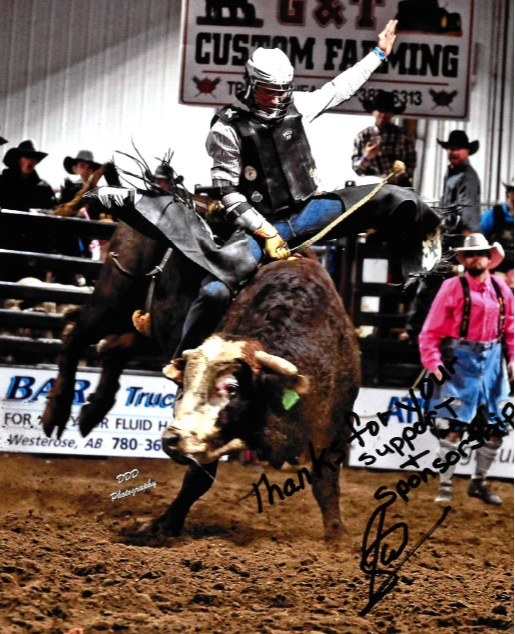 Evergreen Co-op sponsors local talent from our trading area each and every year. Justin Siemens is one such athlete that we are proud to play a small part in his great success!
Justin Siemens is a Professional Bull Rider from Rimbey, AB. Siemens went to Bull Riders Canada (BRC) an the Canadian Professional Rodeo Association (CPRA) events in 2018. He has travelled all over Alberta, BC, Saskatchewan, Manitoba and even St. Tite, Quebec. Siemens kicked off his season last year at his hometown bull riding out of Rimbey. From there he went to a BRC event in Byemore. Justin tore his MCL getting off his first bull in the first round. Even with this injury, Justin ended up 4th overall.
Justin achieved a second place finish at the bull riding in Meadow Lake, SK. He was first place in Bengough, SK and has numerous top 3 finishes. At Airdrie BRC Justin was stepped on by his bull and dislocated his elbow. The following week he went to Midale, SK and finished second place. He then he rode the rest of the season with an elbow brace and still made the BRC Finals in the top four! He lead the race for rookie of the year! Because of his BRC standings Justin was invited to the St. Tite Rodeo which has been voted the "Best Outdoor Rodeo in North America". This event draws more than 450,000 spectators over the 10 day event. Siemens says "It was one of the greatest experiences of my career!" He finished off the BRC Finals winning the Rookie of the Year! We at Evergreen could not be more proud of Justin and his "Cowboy Up" attitude!
Siemens has taken the past winter off to fully recover from his injury. He has started this year off with a 3rd place finish at his first event back. Justin is excited for this year and says "I am proud to have the Evergreen Co-op sponsor me again this year!" Well Justin... we at Evergreen Co-op are proud to sponsor you and your dreams!
Hat off to a great local talent! We will be watching your career with great interest!