West Country Family Service Donation 2021
Actions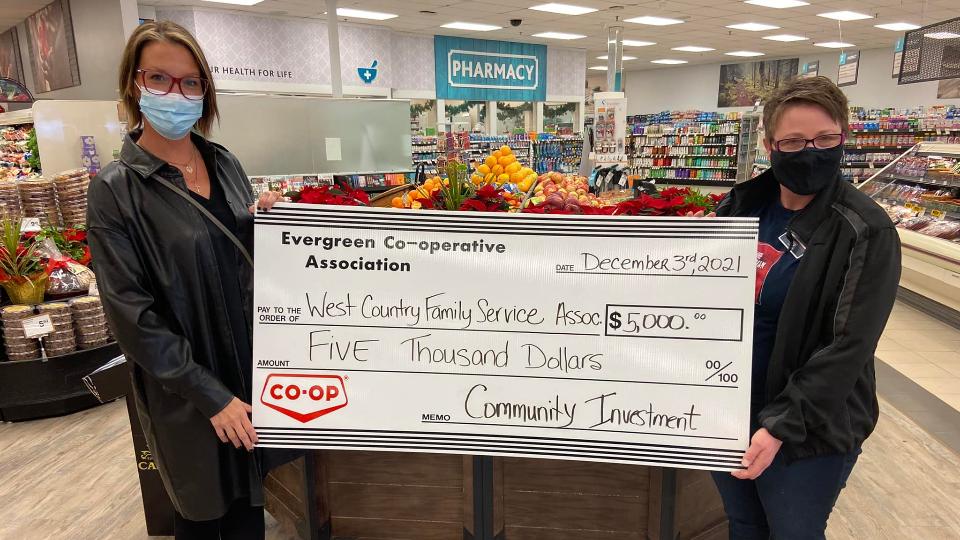 West Country Family Service Donation 2021
December 8, 2021
Evergreen Co-op and West Country Family Service Association, partnered together on a new initiative when COVID-19 started to affect our community in 2020.
Together, we created a free grocery delivery program for our local seniors, anyone in isolation and those with compromised health. We're grateful to continue that ongoing partnership this year. Carla Hopkinson, Food Manager for Evergreen Co-op in Rocky Mountain House, presented Michelle Narang from West Country Service Association with a donation of $5000.00.
Thank you to all the volunteers who help make this amazing community program possible. If you reside in the Rocky Mountain House area, and would like to learn more about this program, please contact West Country Family Service at 403-845-2033.
#communitybuilders #evergreencoop
Discover more: